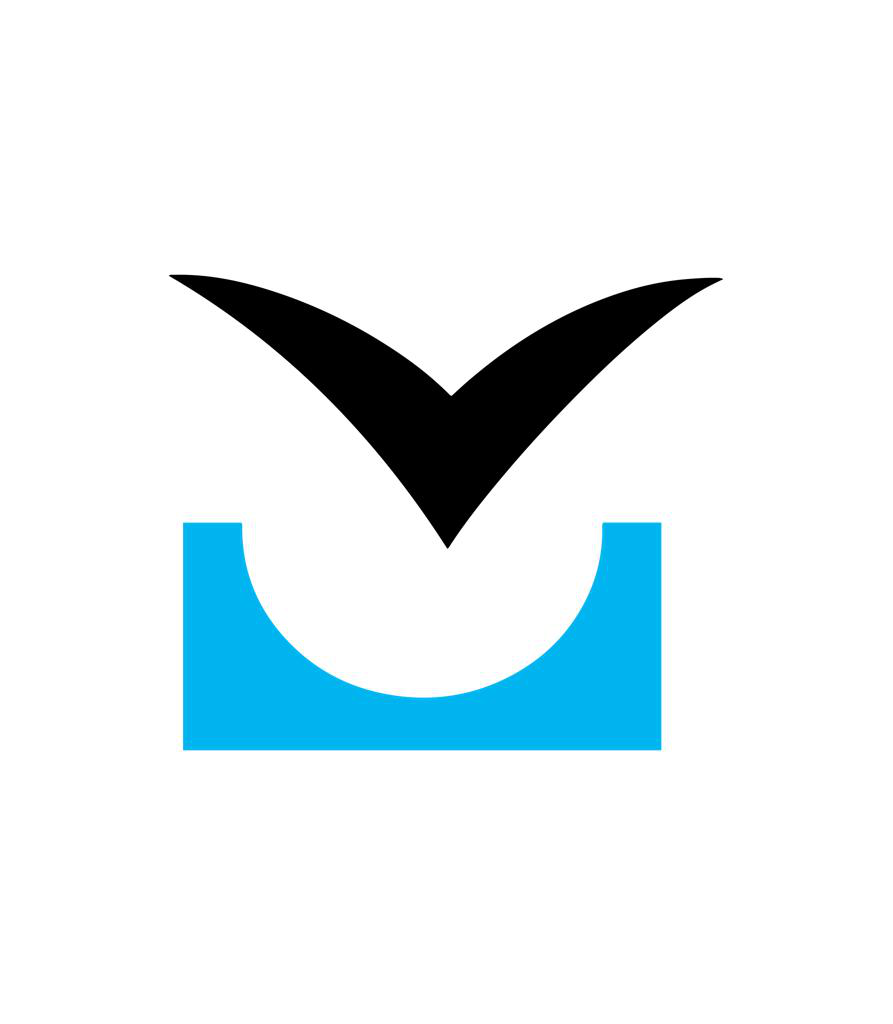 De Vrije Student
De Vrije Student currently is the largest student party at UVA. We are a national student party that stands up for the individual freedom of students and the academic community of Dutch universities. Our core values are freedom, pragmatism and progressivism. We want to convert these values into realistic education policies. We strive for academic freedom, flexible studying, and improvement and innovation of education. We operate within a national central organization. Trough central coordination and cooperation between districts, we can maximize the potential of the party and our candidates. Currently we are represented in student councils at the University of Amsterdam, Utrecht University and the University of Groningen.
Click on any motion below to see the parties explination
---
It is the government's responsibility to provide mental health support for students. Therefore, the university should not spend extra resources on this
Disagree
Although the government is primarily responsible for the mental health of students, the university can contribute to promoting student well-being by creating a safe environment in which students can openly discuss their mental health. Additionally, the university has the responsibility to refer students to the appropriate mental health services.
---
The university should stop the prioritisation of students from outside the EU in regard to university provided student housing.
Fully agree
Both non-EU international students and EU international students face difficulties in finding housing. Everyone should have access to university-provided housing, regardless of their origin. It is important for the university to have an inclusive and equitable policy when it comes to allocating housing.
---
The UvA should cut ties with fossil fuel companies like Shell
Neutral
Breaking ties with Shell is not the best way to address the issue of environmental damage. The university can instead use its influence to encourage the company to take responsibility and become more sustainable.
---
The UvA should offer free menstrual products at each campus
Agree
DVS believes that everyone should have access to menstrual products. However, we believe that the government is responsible for such matters. The money that universities have at their disposal is primarily intended for education. As long as the government does not provide any facilities, we believe that the university should step in and help out.
---
More investment is needed in interdisciplinary education (providing students with more than just one perspective on a particular subject, such as honours, PPLE or IIS programs)
Agree
For DVS, quality of education is a priority. Interdisciplinary education can enhance problem-solving skills and creativity. In addition, many professions nowadays require an interdisciplinary approach. Developing interdisciplinary skills during the course can prepare students for the job market. Where possible, we want to make education more interdisciplinary and practice-oriented.
---
The number of international students in a council should be representative of the number of international students within a faculty, or the University (same for Dutch students).
Disagree
The main goal of the student council is to represent the interests of all students at the faculty, regardless of their background. An international student can just as well represent the interests of Dutch students and vice versa.
---
The UvA should address problems such as systemic overwork and bad working conditions among its teachers by giving out more permanent contracts.
Agree
The well-being of teachers is also important for DVS. Offering more permanent contracts can be a step in improving the working conditions of teachers and reducing systematic overloading. Permanent contracts provide more security and less work pressure. However, offering more permanent contracts is not the only solution to these problems and it can also come with higher costs for the university. Other possible solutions include improving support and facilities for teachers and involving them in the decision-making process. The UvA should also consider these types of solutions to address these problems and ensure better working conditions for its teachers.
---
Admission to programs with a limited student capacity should be based on merit rather than random selection through a lottery system
Fully agree
---
All lectures should be available online, independently of COVID-19 cases or quarantine regulations
Fully agree
DVS places great value on the opportunity for flexible studying. We believe that all students should be able to access education whenever and wherever they are.
---
The Binding Study Advice (BSA) should be abolished
Disagree
DVS advocates for a revision of the binding study advice (BSA), or for a more flexible approach that takes individual circumstances into account and provides guidance and support to students who are struggling.
---
The Numerus Fixus (a limitation in the number of students admitted) should be used to stop the growth of the university
Disagree
A Numerus Fixus is suitable when there are insufficient resources to provide all students with adequate educational quality, for example, when there are not enough teachers. By limiting the number of students, the university can better guarantee the quality of education and improve the study experience of students. Therefore, a Numerus Fixus should only be applied with a focus on the functionality of education and not with the aim of curbing the growth of universities.
---
The executive board of the university should be elected through an open election by the students and worker's body
Neutral
The College of Executive Board is the most important body of the university. An open election of the board will give it more democratic legitimacy and increase the involvement of students and employees in the decision-making and governance of the university. However, it could also lead to politicization and fragmentation of the university community.
---
The UvA should invest in more accessibility for students with functional limitations as well as sensitivity towards these students
Fully agree
We think everyone should have acces to higher education.
---
As a way to curb the growth of the university, Dutch language courses should be a mandatory part of all programs
Disagree
The quality of education is our top priority. English when necessary, Dutch when possible. Such measures should not be used solely for the purpose of slowing down the growth of the university.
---
Academic freedom is as equally important as social safety.
Disagree
Academic freedom is the foundation for the development and progress of science and knowledge. It allows scientists, researchers, and teachers to think critically and explore ideas without restrictions or limitations.
However, we do acknowledge that social safety and academic freedom are closely interconnected. Only in a safe environment students can be critical and express their opinions. Finding a balance between academic freedom and social safety is of great importance for a healthy and productive academic community.
---
The UvA should involve students in long term plans for study spaces and teaching facilities according to the expected growth in student population
Fully agree
The CSR and FSR are involved in making these kinds of plans, and DVS fully agrees with that.
---
All food options (including meat) should be available at the university cafeteria
Agree
Students have the freedom to make their own choices about their dietary patterns, without certain options being excluded based on ideological or ethical considerations. Additionally, offering all types of food in the cafeteria contributes to greater choice and a more varied food selection.
---
The University must prioritise active diversity policies, including decolonization, as mentioned in the 2016 Diversity Report
Disagree
DVS wants to promote more diversity and inclusivity within the UVA. However, we disagree with some of the solutions suggested in the 2016 diversity report.
One of the solutions mentioned in the diversity report is diversity quotas. Selecting candidates based on their background or identity is inherently discriminatory. It shifts the focus from what a person has to offer based on their personal achievements, qualifications, and experiences to only characteristics such as color and origin. Better solutions could focus on substantive factors that aim to remove barriers and provide equal opportunities for everyone. Substantive factors that play a role include social-economic circumstances and potential need for support in language and integration. This way, as a university, we can contribute to diversity and inclusivity without polarizing.
We share the same opinion regarding the decolonization of the curriculum. The emphasis should be on academic quality. This is more important than adjusting the curriculum to meet the social and political goals of a particular group. The university is a pluralistic environment where different perspectives and ideas are discussed and debated, without excluding or favoring certain opinions or facts. We support the most complete and inclusive educational offer, as long as we do not lose sight of our primary goal: quality of education.

---
Students wishing to take honours courses should be able to do so based on their motivation, regardless of their grades
Disagree
Honours courses are more challenging and rigorous than regular courses, especially when taken concurrently with regular courses. Succeeding in honours courses requires a certain level of academic aptitude and dedication. Due to limited education capacity, a stricter selection process is often required.
---
There should be no mandatory attendance for seminars/ tutorials
Agree
We are against mandatory attendance at lectures and tutorials. This aligns with our idea of flexible studying. We understand that students have other commitments outside of their studies. Most students have a job or want to gain practical experience through an internship alongside their studies. Additionally, we see that mandatory attendance does not necessarily mean that students actively participate or that their presence improves the quality of the tutorial.
---
Programs should have the sole responsibility in deciding whether they teach in Dutch or in English
Neutral
Our approach is: "English where necessary, Dutch where possible". There must be a balance between the benefits of offering education in English, such as better preparation for the international job market, and the drawbacks, such as a potential decrease in the quality of education. The programs themselves are best suited to make this decision, while the university and student representation should monitor the quality of education.
---
Student councils should support occupations as a legitimate means of protest at the university
Fully disagree
Students have the right to protest, but occupying buildings and spaces often involves vandalism and disruption of education and research. Moreover, occupations pose risks to the safety of students and university staff. There are other legitimate ways to protest, such as organizing demonstrations, writing petitions, engaging in conversations with the university, and participating in representative bodies.
---
All board members of study associations should receive equal financial support from the University
Neutral
The financial support given to board members of student associations should be proportional to the amount of work they have to do and the level of responsibility they carry.