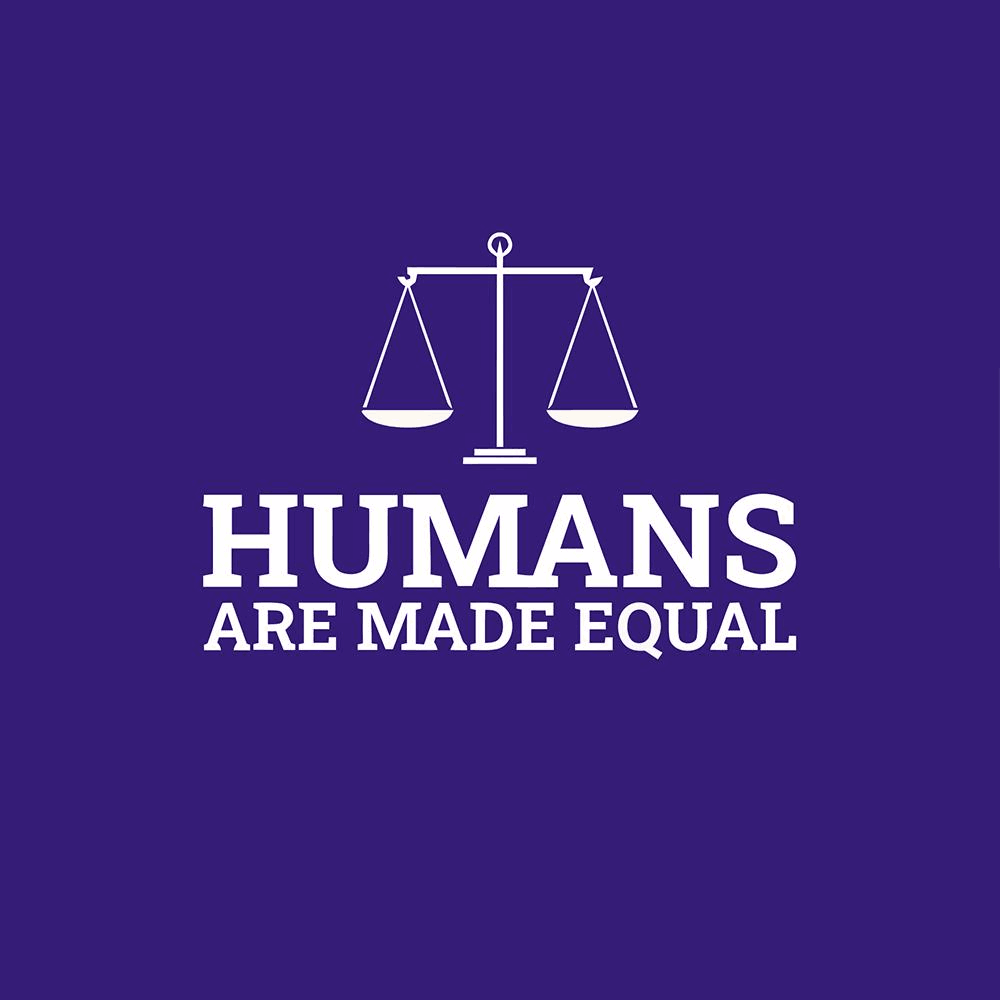 HUMANS ARE MADE EQUAL
We are HUMANS. the party for neutrality, transparency, and fairness.
Here are some of our core values:

Empower Minds, Embrace Neutrality: Education for All!

We believe in providing students with an unbiased, fact-based education that encourages independent thinking and intellectual growth. By embracing a value-neutral approach, we equip students with the skills to evaluate information critically, form their own opinions, and navigate our diverse world with open-mindedness and curiosity.

Fairness in Focus: Building a Transparent Education System!

At the heart of our mission is the commitment to ensuring transparency and fairness in all aspects of the educational experience. From grading policies to admission processes, we advocate for clear, unbiased, and consistent practices that guarantee equal opportunities for success, regardless of background or personal connections.

Diverse Voices, Unified Purpose: Celebrate Viewpoint Diversity!

Our party promotes a vibrant and inclusive learning environment where students can engage with diverse perspectives and ideas. We celebrate viewpoint diversity as a catalyst for intellectual growth, creative problem-solving, and empathetic understanding. By embracing various viewpoints, we encourage open dialogue, reduce polarization, and foster unity.

Unlock Potential, Ignite Success: Supporting Every Student's Journey!

Recognizing the importance of providing students with the resources they need to thrive, our party champions comprehensive academic support systems. From mentorship programs to study groups and tutoring services, we strive to create a supportive network that empowers students to overcome challenges, achieve their goals, and reach their full potential.

Healthy Minds, Thriving Futures: Championing Student Wellbeing!

We understand that a healthy mind and body are essential to academic success and overall well-being. Our party advocates for proactive mental and physical health initiatives, such as stress-management workshops, access to counselling services, and opportunities for physical activity, to ensure that every student can maintain a balanced and fulfilling lifestyle.

Follow us @humans.amsterdam on Insta
Click on any motion below to see the parties explination
---
All lectures should be available online, independently of COVID-19 cases or quarantine regulations
Fully agree
HUMANS. believes that online lectures allow students to determine how, when, and where they study their course material. This promotes a sense of ownership and responsibility for their learning process. Moreover, students who are ill or unable to participate in physical lectures can still continue their studies without falling behind.
Online lectures increase accessibility for students with disabilities because they can, if they want, learn at their own pace and from their own familiar environment. This lowers the barrier for these students and ensures equal opportunities within the educational system. Offering online lectures also provides students with the opportunity to better combine their studies with work, family, or other responsibilities. This increases the chances of study success and reduces pressure on students. Lastly, online lectures enable students to review and repeat materials when needed, which can enhance their understanding and retention of the subject matter. This can contribute to a more effective and efficient learning experience.
---
Admission to programs with a limited student capacity should be based on merit rather than random selection through a lottery system
Agree
A merit-based system rewards students for their efforts and fosters a sense of fairness within the academic community. It also promotes a higher standard of education, as students who are more committed to their studies and have demonstrated their academic abilities are more likely to succeed and contribute positively to their program. Furthermore, merit-based selection encourages students to strive for excellence, fostering a healthy competitive atmosphere that benefits the entire student body.

In contrast, a lottery system introduces an element of chance to the admission process, potentially depriving deserving students of a place in their desired program. This may lead to a less engaged and motivated student population, ultimately harming the overall quality of education. Therefore, HUMANS. believes that merit-based admission is a fairer and more effective approach to allocating limited student capacity in competitive programs.
---
The Binding Study Advice (BSA) should be abolished
Disagree
HUMANS. believes that the Binding Study Advice (BSA) is a vital instrument for universities to monitor student progress and ensure they are on track to successfully complete their degree. The BSA allows institutions to effectively manage resources, maintain educational quality, and identify struggling students early, providing targeted support and guidance. Without the BSA, universities may face challenges in distributing resources efficiently and upholding their academic standards. Moreover, eliminating the BSA could result in delayed interventions for struggling students, potentially leading to increased dropout rates and reduced academic performance. Hence, abolishing the BSA could have adverse consequences for both students and universities.
---
The Numerus Fixus (a limitation in the number of students admitted) should be used to stop the growth of the university
Agree
HUMANS. supports the motion that the Numerus Fixus should be used to stop the growth of the university. We believe that the current growth rate is damaging the quality of education provided by the university. As the number of students continues to increase, there is added pressure on the university's resources, faculty, and infrastructure.

Implementing the Numerus Fixus would allow the university to cap the number of admitted students, ensuring a more manageable student-to-teacher ratio and preventing overburdened facilities. This approach would contribute to maintaining a high standard of education, enabling more focused attention from instructors, and promoting an optimal learning environment for students. In conclusion, utilizing the Numerus Fixus would help preserve the university's educational quality while preventing excessive growth that may ultimately be detrimental.
---
The executive board of the university should be elected through an open election by the students and worker's body
Disagree
HUMANS. argues against the motion that the executive board of the university should be elected through an open election by the students and workers' body. Electing the executive board in this manner would turn the board members into political figures, which could have a polarizing effect on the university community. Campaigning for such elections would consume valuable time and resources that should be devoted to improving education, research, and other key aspects of the university's mission.

Moreover, the process of campaigning could shift the focus of board members from addressing the needs of the entire university community to appealing to specific interest groups. This might detract from their ability to make well-informed, unbiased decisions in the best interests of the entire institution.

Furthermore, running elections for executive board positions could result in less experienced or qualified candidates being elected, as the popularity of a candidate may not always correlate with their competence or expertise. A merit-based appointment process would better ensure that the most qualified and capable individuals are placed in leadership positions within the university.
---
The UvA should invest in more accessibility for students with functional limitations as well as sensitivity towards these students
Fully agree
HUMANS. believes that Enhancing accessibility levels the playing field for students with disabilities, ensuring they have the same opportunities to succeed academically and socially as their abled peers. This is crucial in promoting a fair educational system.
By providing a more accessible environment, the university allows students with disabilities to fully engage in the learning process, fostering their intellectual growth and personal development. This also benefits the university, as it can draw from a more diverse pool of talent. Furthermore, when universities invest in accessibility, they signal their commitment to equality, which can set an example for other institutions to follow.
---
As a way to curb the growth of the university, Dutch language courses should be a mandatory part of all programs
Fully disagree
HUMANS. believes that requiring Dutch language courses could create unnecessary barriers for international students and discourage diversity on campus. Moreover, this requirement may not be relevant or necessary for every study program, especially those that are internationally focused. Instead, efforts should be directed towards improving the quality of education and managing growth by addressing issues such as student-teacher ratios, infrastructure, and housing, rather than adding a potentially unrelated course requirement.
---
Academic freedom is as equally important as social safety.
Neutral
This motion is strangely phrased. Both are important.
---
The UvA should involve students in long term plans for study spaces and teaching facilities according to the expected growth in student population
Fully agree
HUMANS. supports the motion that the UvA should involve students in long-term plans for study spaces and teaching facilities according to the expected growth in the student population. Involving students in the planning process allows for more effective and sustainable management of resources and facilities.

By including students in these decisions, the university can better understand their needs and preferences, which ultimately leads to the creation of more suitable learning environments. This collaboration fosters a sense of ownership and responsibility among students, encouraging them to take an active role in shaping their educational experience. Additionally, long-term planning can help alleviate some of the pressure on teaching staff, who often struggle to cope with overcrowded classrooms and a lack of proper teaching facilities. In conclusion, incorporating student input into long-term planning for study spaces and teaching facilities would result in more sustainable growth and improved education quality.
---
The University must prioritise active diversity policies, including decolonization, as mentioned in the 2016 Diversity Report
Neutral
First of all, we want to state that HUMANS. is committed to diversity and that inclusion is one of its core values. At the same time we see certain flaws in the proposed motion. While the intentions behind the 'decolonization' of universities may be noble and aim to address historical injustices and promote inclusivity, there are several concerns that suggest it might not be the best approach. It is important to consider these concerns in order to ensure that universities continue to serve as places of learning and knowledge-sharing for all.

Loss of academic rigour: One of the main concerns is that 'decolonization' efforts may inadvertently lead to the loss of academic rigour, as they prioritize certain perspectives and texts based on their cultural, racial or political background rather than their intellectual merit. This can undermine the primary goal of universities, which is to advance knowledge through critical inquiry and evidence-based reasoning.
Reinforcing stereotypes: 'Decolonization' efforts may inadvertently reinforce stereotypes and cultural essentialism by associating specific knowledge or ideas with particular groups. This can perpetuate the idea that some cultures are inherently more capable or suited to certain types of knowledge, which goes against the universalist ideals of academic inquiry.

So while it is important to recognise and address historical injustices and promote inclusivity in higher education, the potential drawbacks of 'decolonization' need to be carefully considered. Alternative approaches, such as promoting intercultural dialogue and critical examination of existing knowledge based on merit, may be more effective in achieving these goals without the risks associated with 'decolonization'.
---
Students wishing to take honours courses should be able to do so based on their motivation, regardless of their grades
Neutral
HUMANS. advocates for students to maximize their university experience and secure the best possible foundation for their academic and professional careers.

Enrolling in honours courses is an excellent way to expand one's knowledge base, cultivate diverse skills, and demonstrate to future employers a well-rounded education and dedication to academic excellence.

Although we support increased opportunities for students to pursue honours courses, we also acknowledge that these courses symbolize outstanding academic achievement. Instead of lowering the acceptance criteria, we propose concentrating on empowering students with the necessary tools, resources, and support to excel and meet the required standards for honours coursework. This approach ensures that the academic rigour and prestige of the honours program remain intact while fostering an environment that nurtures success for a broader range of students.

---
All food options (including meat) should be available at the university cafeteria
Agree
HUMANS. are perfectly capable of deciding what they eat for themselves
---
There should be no mandatory attendance for seminars/ tutorials
Fully agree
HUMANS. argues that abolishing mandatory attendance for tutorials takes into account the personal circumstances of students and promotes personal responsibility. By introducing a compensable participation grade, students are encouraged to actively participate without being penalized for absence due to illness, family obligations, or work responsibilities. This provides students with greater flexibility in their study planning, promotes a sense of ownership over their learning process, and helps lower stress levels for a healthier learning environment.
---
Programs should have the sole responsibility in deciding whether they teach in Dutch or in English
Agree
HUMANS. agrees with the motion that programs should have the sole responsibility of deciding whether they teach in Dutch or in English. Forcing globalization on the current generation of lecturers could greatly diminish the quality of education for both Dutch and international students, which is a concerning prospect. Allowing courses the freedom to choose their language of instruction enables course directors to better prepare their courses for a smoother (potential) transition. Furthermore, this approach respects the expertise of the teaching staff, acknowledges the unique characteristics of each course, and ultimately promotes a more tailored and effective educational experience for all students.
---
Student councils should support occupations as a legitimate means of protest at the university
Neutral
HUMANS. takes a neutral stance on the motion that student councils should support occupations as a legitimate means of protest at the university. In principle, we are against occupations, as they can disrupt the regular functioning of the university and may negatively impact the educational process for all students. However, we recognize that in extreme circumstances, necessity knows no law, and occupations might become a last resort to draw attention to pressing issues that have been neglected or overlooked by the university administration.

We believe that student councils should carefully evaluate the context and the severity of the issues at hand before considering supporting occupations. It is essential to prioritize dialogue, negotiation, and peaceful means of protest before resorting to more disruptive tactics. Only in exceptional situations where all other avenues have been exhausted should occupations be considered a legitimate means of protest.
---
All board members of study associations should receive equal financial support from the University
Agree
HUMANS. believes that all board members of study associations should receive equitable financial support from the University, irrespective of their nationality.

Board members typically need an extra year to complete their studies due to the additional workload, which often discourages international students from participating, given that the university's financial support primarily covers the fees of Dutch/EU students. We argue that compensation should be proportional to each student's fee structure. By providing adequate funding to support all board members fairly, we can incentivize students to engage in extracurricular activities and foster a sense of community within the UvA.
---
It is the government's responsibility to provide mental health support for students. Therefore, the university should not spend extra resources on this
Fully disagree
Healthy Minds, Thriving Futures: Championing Student Wellbeing!

We understand that a healthy mind and body are essential to academic success and overall well-being. Our party advocates for proactive mental and physical health initiatives, such as stress-management workshops, access to counselling services, and opportunities for physical activity, to ensure that every student can maintain a balanced and fulfilling lifestyle. The university has a responsibility and should play a key role in the implementation of these policies.
---
The university should stop the prioritisation of students from outside the EU in regard to university provided student housing.
Neutral
Regarding the motion that the university should stop prioritizing students from outside the EU for university-provided student housing, HUMANS. holds a neutral stance. While addressing the fairness of housing allocation is a valid concern, the core issue lies in the broader housing shortage in Amsterdam. The scarcity of affordable and accessible accommodation affects both international and local students.

Instead of focusing on prioritizing specific student groups, efforts should be directed towards collaborating with local authorities and private organizations to expand and improve the availability of housing options for all students. This approach would not only contribute to a more equitable distribution of housing but also alleviate the pressure on the university's limited resources and foster a more inclusive environment.
---
The UvA should cut ties with fossil fuel companies like Shell
Neutral
We argue against the motion that the UvA should cut ties with fossil fuel companies like Shell. While it is crucial to transition towards more sustainable energy sources, severing connections with such companies could have unintended consequences. Firstly, it could limit funding opportunities for research and development in the field of sustainability and renewable energy, as these companies often contribute to such initiatives.

Secondly, engagement and collaboration with fossil fuel companies can be more effective in promoting change from within, as universities can encourage these companies to adopt greener practices and invest in more sustainable technologies. Additionally, cutting ties could reduce the influence of the academic community on the energy sector, which is vital for informing policy and driving innovation in the transition towards cleaner energy.
---
The UvA should offer free menstrual products at each campus
Fully agree
HUMANS. thinks helping students worry less, should be a no-brainer. We believe supporting students with menstrual products would be a small price to pay for a significant improvement in student well-being.
---
More investment is needed in interdisciplinary education (providing students with more than just one perspective on a particular subject, such as honours, PPLE or IIS programs)
Disagree
HUMANS. believes that while investing in interdisciplinary education is essential, it should not receive more funding than uni-disciplinary programs.

We recognize the value of interdisciplinary education in providing students with diverse perspectives on a subject, as seen in programs like honours, PPLE, or IIS. These programs can promote critical thinking, collaboration, and adaptability, which are crucial in today's complex world.

However, it is also important to maintain and strengthen uni-disciplinary programs, which are the foundation of specialized knowledge and skills. Uni-disciplinary programs often provide students with deep expertise in a specific area, which can be valuable for further research, innovation, or pursuing careers in specialized industries.

Allocating a disproportionate amount of resources to interdisciplinary education could undermine the importance of focused, discipline-specific knowledge. We advocate for a balanced approach to funding, which considers the unique benefits of both interdisciplinary and uni-disciplinary programs, ensuring that both approaches receive the support they require to thrive within the university ecosystem.
---
The number of international students in a council should be representative of the number of international students within a faculty, or the University (same for Dutch students).
Disagree
While HUMANS. recognizes the importance of representation, we argue that the motion to make the number of international students in a council representative of the number of international students within a faculty or the University may not achieve its intended goals given the UvA's current political climate. With voter turnout as low as (9-16%), implementing such a motion could create additional hurdles and obstacles, particularly for faculties that are already struggling to fill their entire boards.

Moreover, focusing solely on the nationality of council members could inadvertently lead to tokenism, rather than genuine engagement with diverse perspectives. Rather than enforcing a quota system based on nationality, it might be more effective to promote a more inclusive and diverse decision-making process that considers various aspects of diversity, such as socioeconomic background, gender, and areas of expertise.
---
The UvA should address problems such as systemic overwork and bad working conditions among its teachers by giving out more permanent contracts.
Agree
HUMANS. strongly supports the motion that the UvA should address problems such as systemic overwork and bad working conditions among its teachers by giving out more permanent contracts. The current hiring practices, which largely rely on temporary or part-time contracts, negatively impact the quality of education and have unfavorable consequences for both students and teachers.

Offering more permanent contracts provides teachers with job security, enabling them to focus on their primary responsibility of educating students without the added stress of uncertain employment. This fosters a more stable and committed teaching workforce, which ultimately enhances the quality of education provided. Additionally, with a higher level of job security, teachers can better plan for their future, engage in professional development, and invest time in their students and research activities.

Moreover, permanent contracts can help to reduce systemic overwork and alleviate bad working conditions by ensuring teachers have adequate time and resources to manage their workload effectively. This allows teachers to create more engaging and well-prepared lectures and study materials, benefiting the students in the long run. Addressing overwork and improving working conditions can also lead to better overall job satisfaction and teacher retention, reducing the costs and disruptions associated with high turnover rates.